Welcome to Coan Baptist Church!
Our desire is to minister to you, your loved ones and to help strengthen your faith in the Lord Jesus Christ.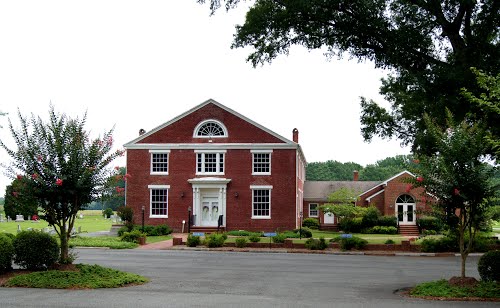 Coan has been serving the Lord on the Northern Neck of Virginia since 1804 and we believe that serving Jesus today is as exciting as ever. If you are in the Heathsville, Virginia area, we would love to have you come and worship with us. We trust you will find our Web site informative and inspirational. Please contact us with questions or comments and join us in person as we serve the Lord together. Coan Baptist is located one mile south of Hwy. 360 between Heathsville and Lottsburg, Virginia at 2068 Coan Stage Road.
Our desire at Coan is for every person we come in contact with to have a personal relationship with Jesus. If you don't have hope in your life, let us tell you about Jesus who can give you hope for eternity. If you feel that you need something more out of life, we have the answer. Just click on the following link and open your heart to the message that follows. Knowing Jesus is the greatest feeling a person can have and we want to share Him with you.
R. Lee Farmer, Pastor